This is the newest ICI COSMETIC eye shadow applicator, designed for beginners and beauty enthusiasts, who don't understand make-up, can't draw good eye make-up, or don't have time to apply eye shadow. This easy-to-use cosmetic tool stamps primer and eyeshadow into your eyelids, giving you a dramatic makeover in no time! As soon as possible, make sure you grab yours!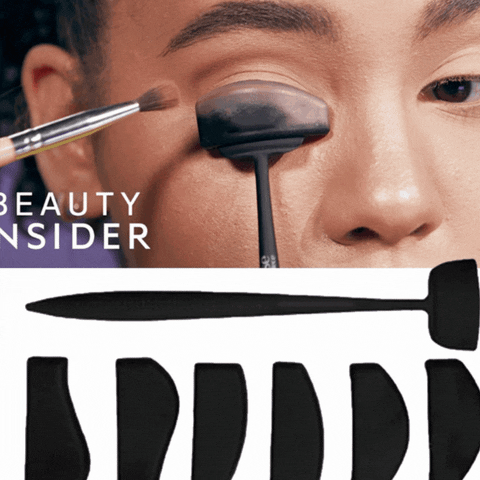 You will be able to acquire the perfect professional appearing crease line and eyeshadows, a breakthrough cosmetic tool that will assist all cosmetic enthusiasts in producing that ideal cut crease with our innovative eyeshadows stencil crease line kit.


We want every beauty enthusiast to be able to skip the time-consuming methods of producing the perfect cut crease and get a professional look in minutes every time. Crease line kit allows anybody, whatever of skill level, to produce any make-up look they choose.

When designing the crease line kit, all eye shapes and preferred styles were taken into account. Everyone, regardless of eye shape, chosen style, or ability level, may have the perfect cut crease. If you believe applying make-up to your face is difficult, think again. This will undoubtedly assist you in achieving a cosmetic look that will make you seem gorgeous and great.


The tool comes with six washable and reusable attachments that may be used to create doe-eyes, almond eyes, and wing effects on a variety of eye shapes. With its replaceable attachments that cater to all eye shapes and do the many styles of crease make-up, find new ways to apply make-up to your eye.




30-DAY MONEY-BACK GUARANTEE
After you receive it, we're so certain you will love it that if you don't, you can send it back. No Hassle. For a full refund.