An increase in
oxygenated blood
to the
injured tissue accelerates tissue healing
.
A safe and painless treatment known
 

around the world as cold laser therapy
Proper alignment and remodelling of collagen reduces internal scar formation and
enhances tissue elasticity.
This helps in
recovering from an injury
that had caused a scar that is
still red and swollen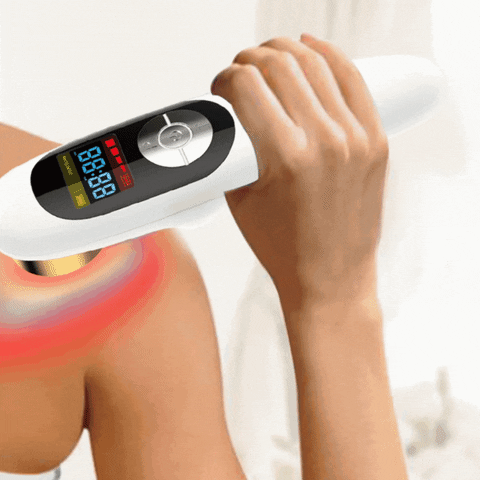 For pain relief,
trigger point, and myofascial release
, use an
LLLT laser device
or a
cold laser surgery device
. It can aid in the
treatment of chronic pain
and the lowering of inflammation. In the
comfort of your own home
, use
1650 nm
and
808 nm
with four degrees of intensity to
boost your body's ability to heal,
mend, and recover
Pain relief,
rehabilitation
, and
better healing of muscles, fascia, tissue,
and nerves have all been aided by a rechargeable,
planned treatments of 5 to 20 minutes
.
LLLT is
relatively painless
and ready to take care of your
pain management,
sports rehabilitation, and post-operative care on a regular basis, 
not just when a Physiotherapist appointment is available.
The LLLT can help to
 

repair damaged muscle
fibres and
activate myogenic satellite
cells that lead to the
regeneration of muscle tissue.
This treatment helps with
muscle pain relief.
Cold Laser Therapy
increases the activity of the inflammatory mediators such as
macrophages, neutrophils
and
lymphocytes,
which accelerate and resolve the
inflammatory process.
The laser therapy device helps with the 
proliferation of growth factors
, which promote neuronal sprouting and
myelin formation
for
optimal nerve recovery. Use this laser device with your everyday therapy to accelerate your healing.
30-DAY MONEY-BACK GUARANTEE

After you receive it, we're so certain you will love it that if you don't, you can send it back. No Hassle. For a full refund.