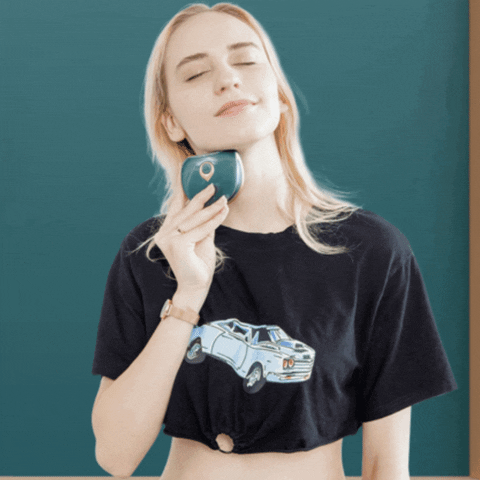 First, this facial machine penetrates skin tissue, heats it up, and makes the collagen regenerate continuously. Secondly, it accelerates blood circulation, effectively eliminates fatigue of face, both result in smoother & tighter skin.
Red for wrinkle diminishing, Blue for skin soothing, Yellow for skin lightening, Red+Blue+Yellow unite all function as 1, activating deep cells, enhancing the elasticity, and firming.
FEATURES
1. Wrinkle removing on necks.
2. Switches just in a few seconds, choose the temperature you need for massage.
3. Three colors (red, blue, and green), relieve different kinds of skin problems.
4. While massage helps nutrients penetrate into the skin deeper and better.
5. Lifts and activates skin cells by microcurrent (use with the gel).
EMS+vibration+green light (normal temperature), red light
(hot compress) or blue light (cold compress).
6. An amazing skin cares partner in your daily life.
30-DAY MONEY-BACK GUARANTEE
After you receive it, we're so certain you will love it that if you don't, you can send it back. No Hassle. For a full refund.