Electric Facial Cleansing Brush for clean, bristles soft care brush designed for sensitive and thinner skin, soft and comfortable. The silicone brush head for gentle exfoliation and massage can help you in face lifting. suitable for all skin types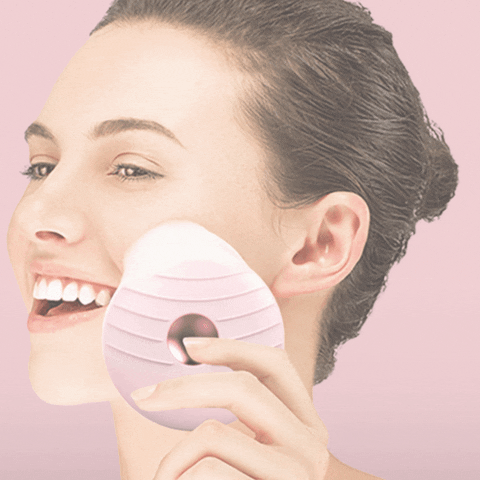 Don't worry If you're suffering from lackluster skin, clogged pores, blackheads, acne, dry skin, oil patches, visible blemishes, wrinkles, fine lines, or aging skin
Enjoy a radiant glow while making your creams and moisturizers work better. Suitable for all skin types, even for sensitive skin. Soft for general cleansing, deep cleansing, sensitive skin, and calluses. 
Acoustic cleaning with 3 adjustable gears from low to high to tailor your exfoliation. Provides gentle cleansing while high speed offers a deeper exfoliation. Remove makeup, dead skin, blackheads, and whiteheads.
Deep clean your pores while taking a shower! It is completely waterproof IPX7 the cleansing brush makes it easy and affordable for you to get a facial spa. Take the set with you while traveling and get an everyday glow
Features
IPX7 waterproof, the whole body can be washed with water, so there is no need to worry about product malfunction after being immersed in water

Cleaning level: 3 types, mild/normal/strong, three gears suitable for different skin requirements

Back heating function. Can promote pore opening and skincare products absorption

 

30-DAY MONEY-BACK GUARANTEE
After you receive it, we're so certain you will love it that if you don't, you can send it back. No Hassle. For a full refund.