No More Painful Ingrown And Ugly Toenails! This nail correction patch for toes offer adopts lever mechanics to change the nail growth angle while straightening every side of it. After pasting on the surface of the toenail, the pulling force generated by the elastic patch will play a part in making toenails recover to normal form.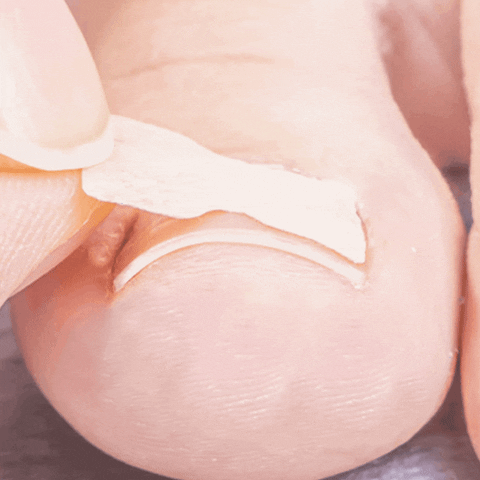 This Toenail Removal Correction patch is attached to the nail surface that creates upward rebound pull which then embeds the nail flesh while helping toenails return to normal bending state. It can be cut freely to meet various needs caused by different toenail sizes.
The ingrown toenail can be kayoing and that is when you should be using this toenail correction patch that ensures correction is painless while keeping them healthy. You can easily equip the patch by hooking it to both sides of your nail.
Our toenail correction patch is effective for correcting the toenails and saves valuable time and money. To know more or want to clear your doubts, feel free to get in touch with us. This complete toenail correction toolset includes many necessary tools like nail patches and nail glue.
Made from the superior quality of elastic cotton, this breathable yet waterproof toenail can be cut as per the size of the toenail.
30-DAY MONEY-BACK GUARANTEE
After you receive it, we're so certain you will love it that if you don't, you can send it back. No Hassle. For a full refund.